As you know, Bangalore is a beautiful city with some great locations to visit. Interestingly it also has some great places around that are within a day's drive. If you plan well, you can start from Bangalore on an overnight journey and reach these places by morning.
We have carefully compiled this list of best places around Bangalore that will offer you a memorable refreshing experience away from your busy work life.
1. Hampi
Also recognized as one of the World's Heritage Sites, Hampi offers you a religious insight into the ancient 14th century Vijayanagara empire. Although the capital (then) is in ruins, one can seemingly visualize the trade markets of the past whilst standing at a corner. The hustle-bustle of the Hampi Bazaar, the still calmness of the magnificent temples with detailed carvings and the beauty of the town along the banks of river Tungabhadra makes this place ideal to get your mind off the monotony of the city life.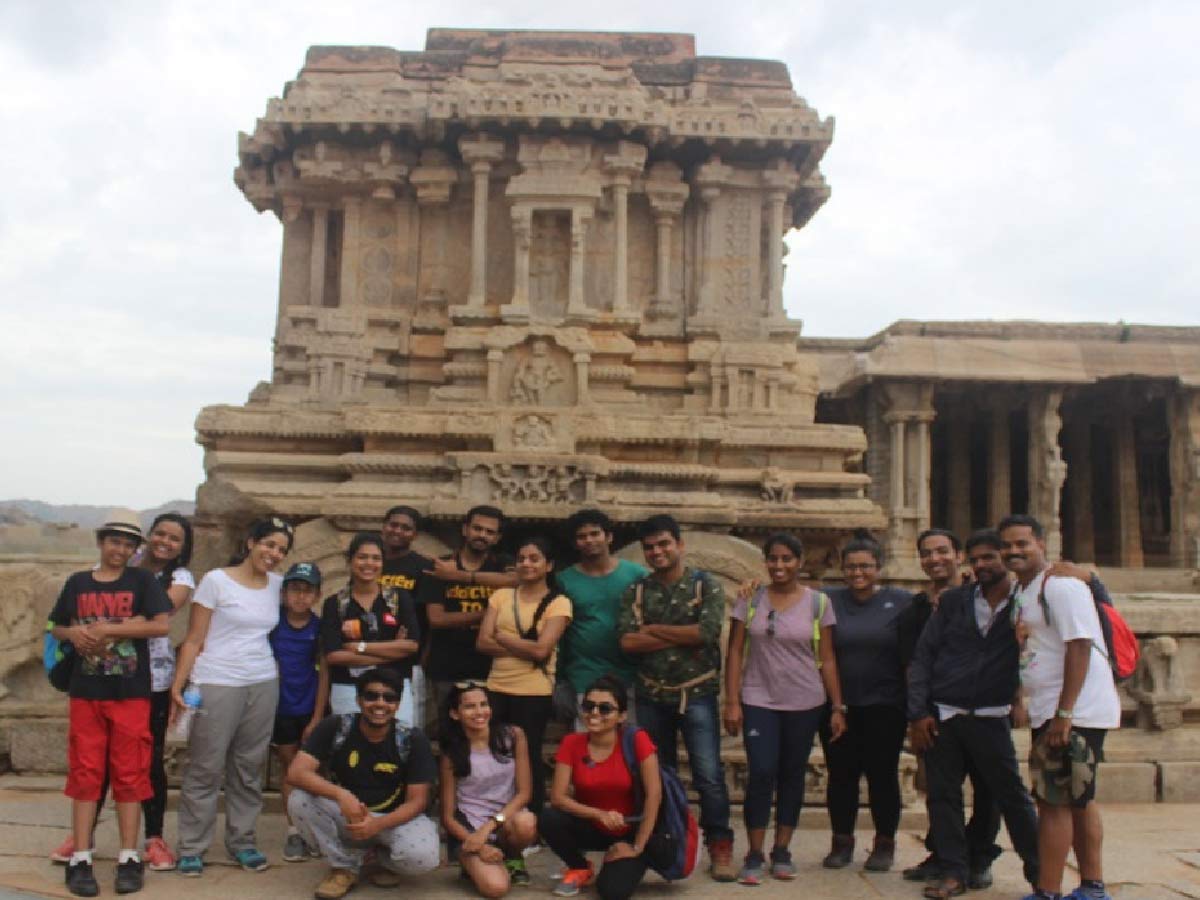 If you are an adventure lover, you can try bouldering at Hampi. Also, there are options to enjoy the beauty of Hampi on a bicycle ride. Depending on your interest, Hampi offers various activities to choose from.
Hampi is situated on the banks of the Tungabhadra River in the eastern part of central Karnataka. It is 376 km from Bangalore.
Places to Visit in Hampi:
The Temple side (one side of the river Tungabhadra), to get to know the ancient culture
The other side of the river, to hang out in the evenings in pretty cafes lit creatively at night. The music in Hampi never disappoints.
You can climb to the top of them with a little effort to get a stunning view of the entire city, the scenic temples, and the geography.
2. Ooty
Also known as the queen of hill stations, Ooty is situated in the Nilgiris district of Tamil Nadu. Ooty is a perfect chilly break from the scorching heat of summers. Also known as the "Blue Hills", the travel from Bangalore to Ooty is a perfect summary of the nostalgic summer holidays we have had during our childhood days.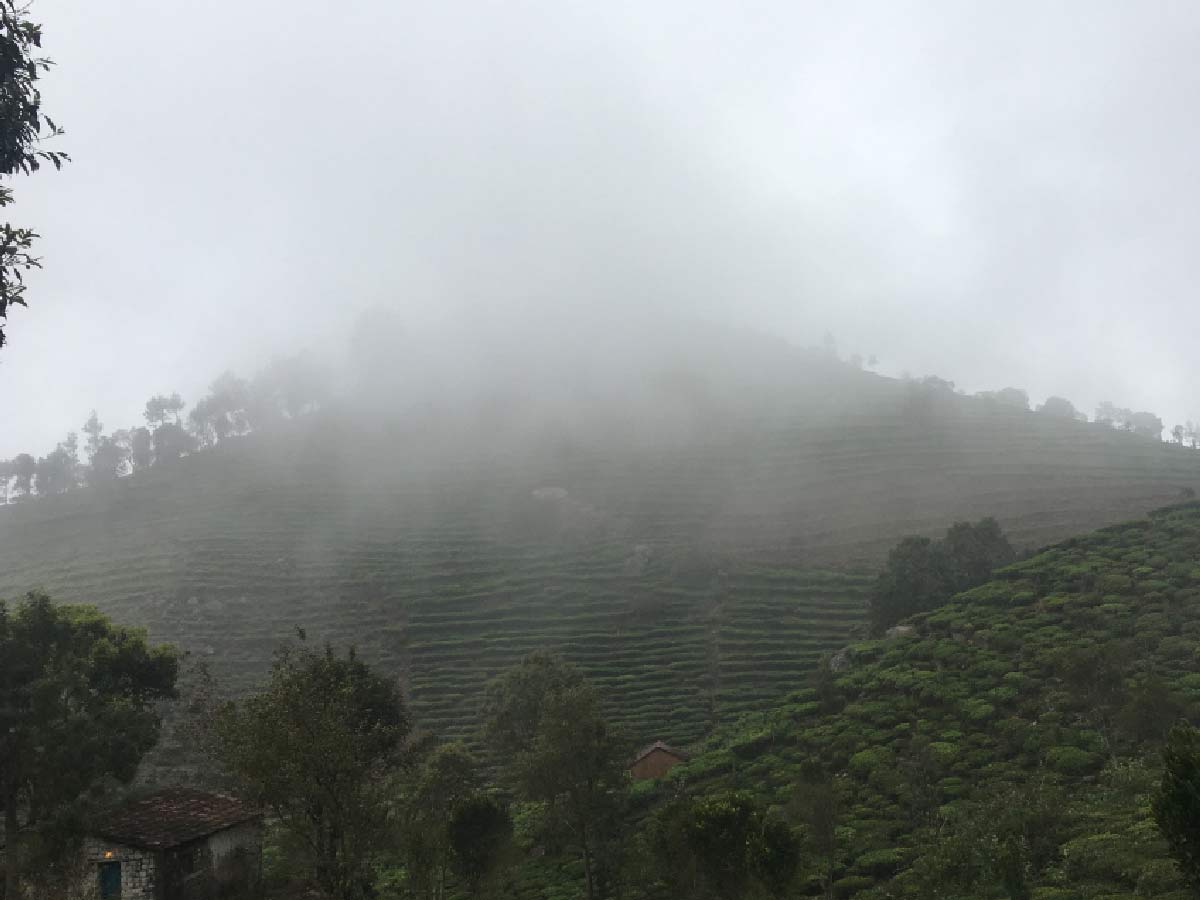 Its revitalizing greenery and the early morning cool wind will leave you energized and keep monotony pangs at bay. En route is another wonderous town of Coonoor, about 20km away, which has the perfect landscapes for a refreshing trek.
Ooty is about 270km from Bangalore and takes about 6 to 7 hours by road.
Places to visit in Ooty:
Doddabetta is the highest peak (2,623 m) in the Nilgiris, about 10 km from Ooty.
Ooty has pretty botanical gardens and lakes for a quick boating experience.
Coonoor can offer some wildlife exploration with astounding views.
3. Wayanad
"Green Paradise" is how a true explorer would define this mystic range of hills. A lot of natural trails to trek about, this town can offer the best camping experiences. Wayanad is an ideal plan out with colleagues that can get you to know them better along with a range of stories, music and mystic spots at a place this green and refreshing.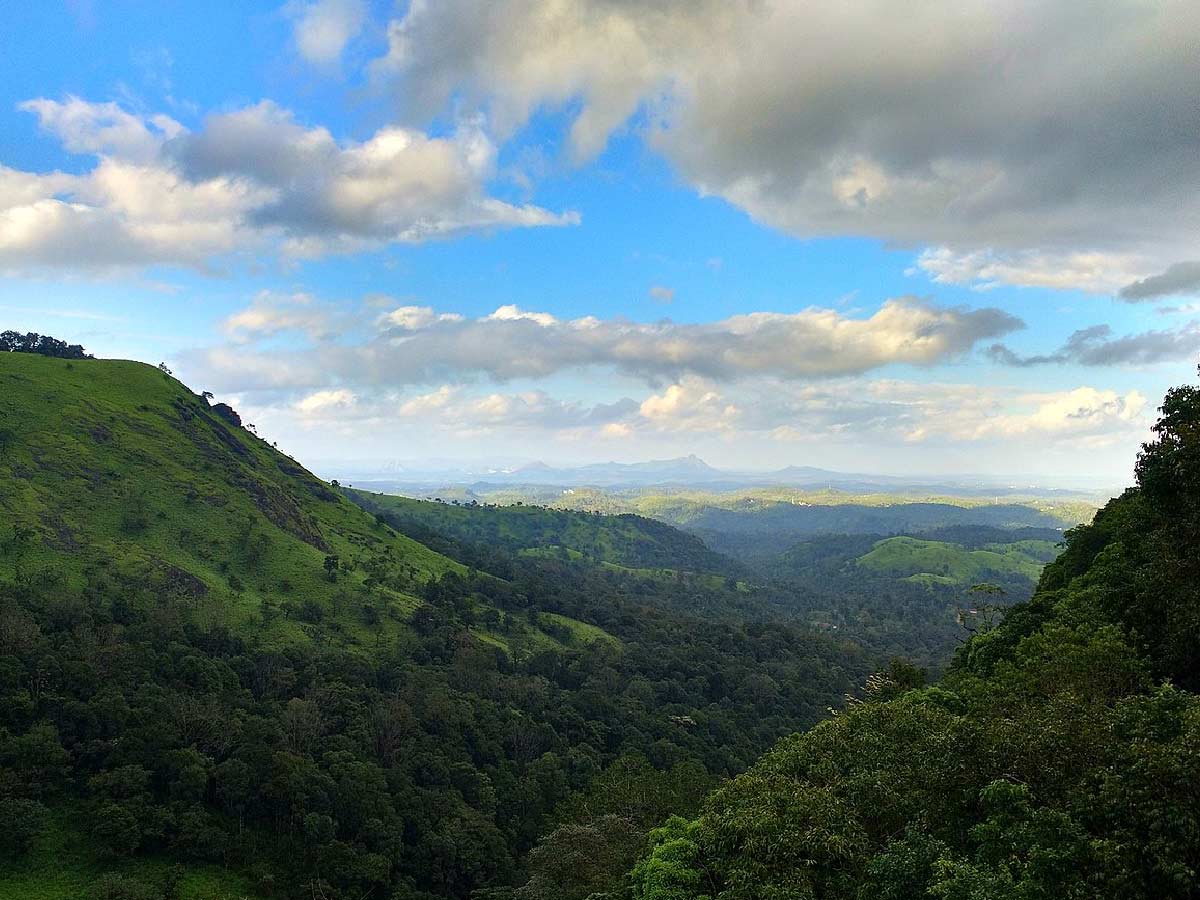 Wayanad-trip-from-Bangalore
Wayanad is about 315 km from Bangalore which makes it flashing for a short getaway.
Places to visit in Wayanad:
Wayanad hills scenic view
Trek to Chembra peak
Coffee/ Tea enthusiasts have a reason to rejoice
4. Agumbe
Agumbe, a small hill station in Karnataka, is a beautiful unsung town on the south-west coast of India. Also known as the Cherrapunji of South India, given its heavy rainfall, this town's spotting species is the King Cobra.
Sitting in Agumbe is a house of utter childhood importance. A brainstorm with the gust of nostalgia when you hear the tunes of this show – Dodda Mane– The house where the extremely popular television series "Malgudi Days" was shot. En route is the famous Shettihalli Church, submerged inside the waters during the monsoons.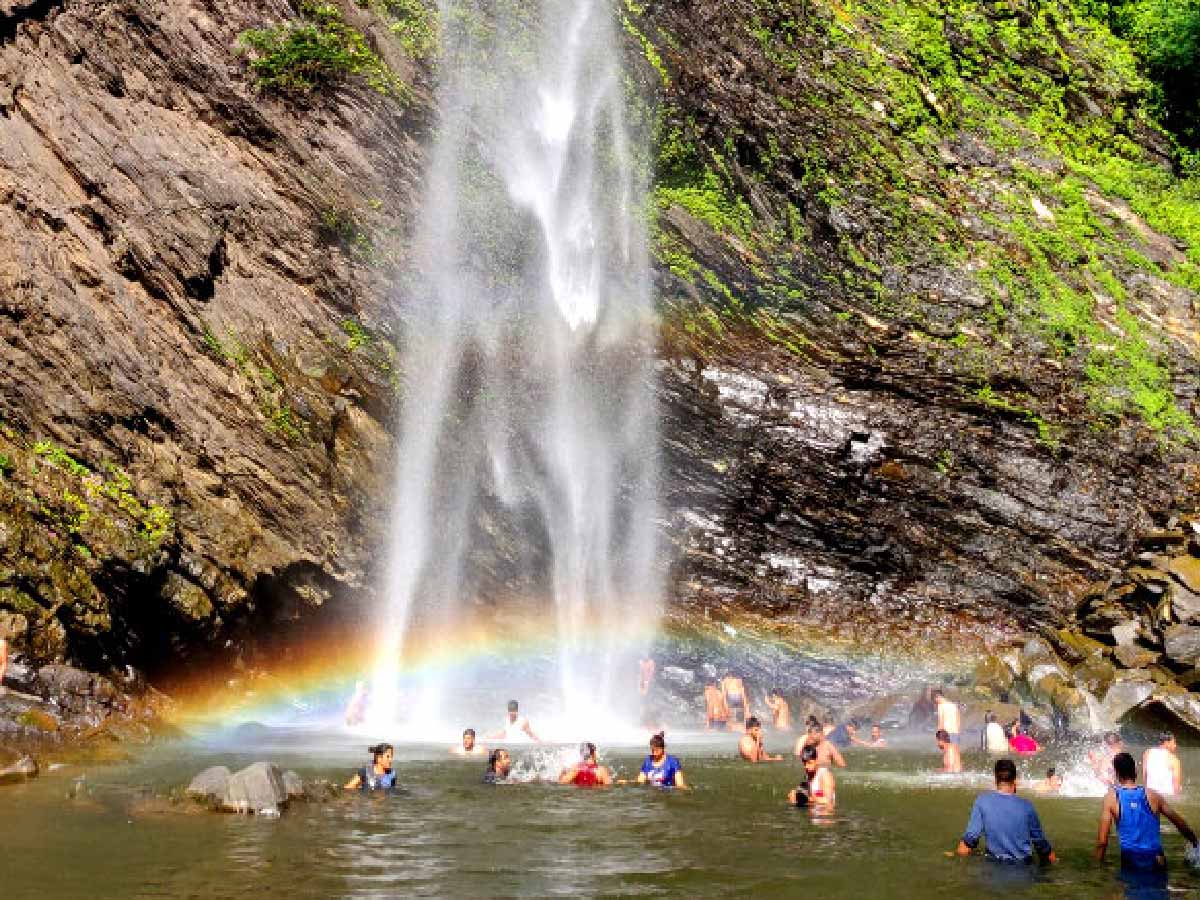 Agumbe-Travel-from-Bangalore
Agumbe is about 360km from Bangalore and can be covered with short breaks along the way. You can also join a trekking club like Monks on Wheels for a group tour to Agumbe.
Places to visit in Agumbe:
The small village is appreciatingly famous for the eye capturing falls like Onake Abbi, Jogigundi and Barkana.
A quiet setup with woodfire camping with teammates can do away all your worries. The sky is crystal clear and is worth a sight.
Dodda Mane- relive your days as a child.
5. Pondicherry
Pondicherry is a small, full-blown touristy town. The streets of the French Quarter of Pondicherry, also known as White Town, are dotted with charming mustard-yellow colonial structures with bougainvillea laden walls.
You can explore the boulevards and rues (the French word for streets) of the Pondicherry that will ultimately take you down to the gorgeous seaside promenade, where the Bay of Bengal splashes the shores of the famous Rock beach. You shall notice a lot of locals speaking in French as well.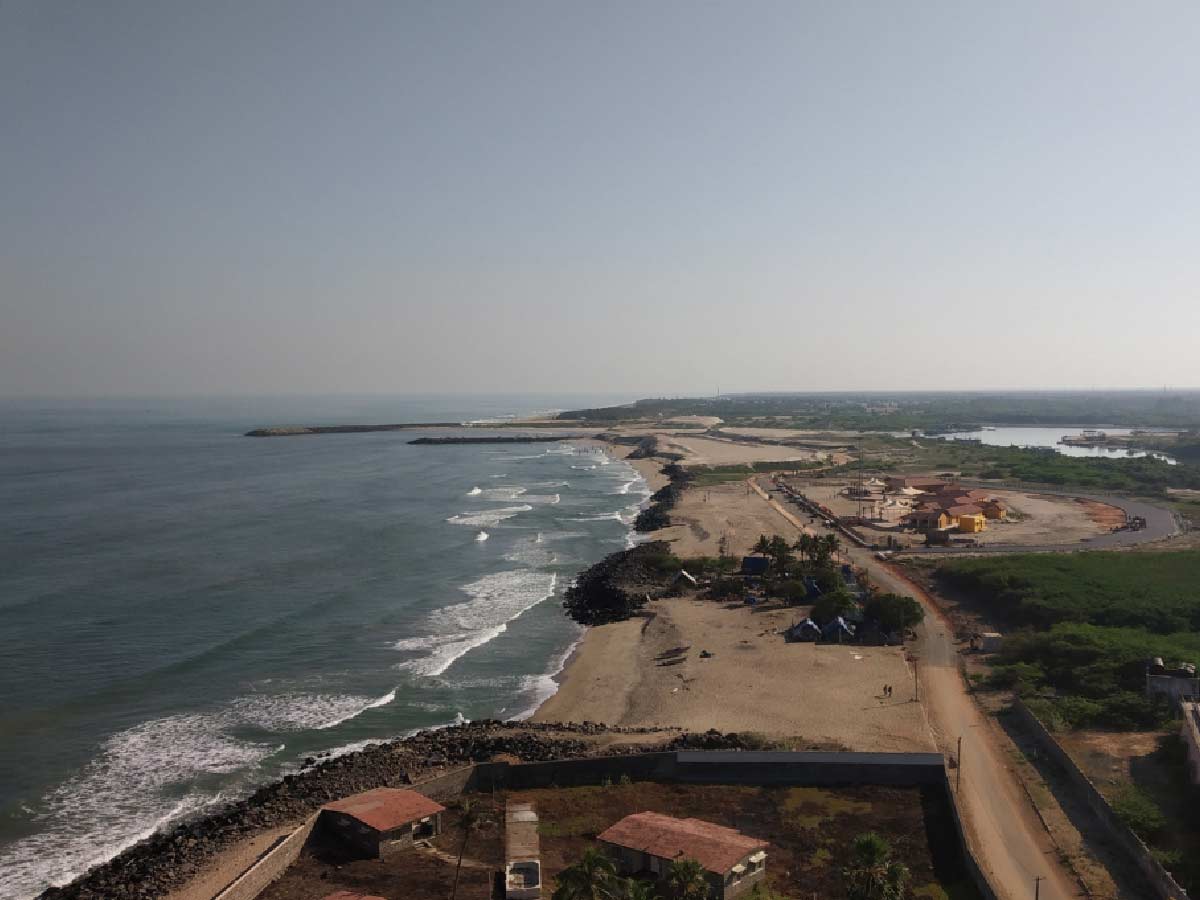 Pondicherry-trip-from-Bangalore
Pondicherry is about 310km from Bangalore making it the ideal short getaway.
Places to visit in Pondicherry:
Paradise Beach, especially the backwaters are worth a sight.
Auroville Ashram, for the silent follower in you.
Chic cafes on the famous rues of Pondy.
6. Munnar
Also known as the "Kashmir of South India", Munnar is located about 1600m above sea level in the southwest state of Kerala. Its location indicates the confluence of the three rivers Mudhirapuzha, Nallathanni and Kundaly. The climate and tea plantations primarily make it an attractive spot for a short vacation. Munnar has many protected areas which are home to endemic and highly endangered species like the Nilgiri Thar and the Neelakurinji (flower).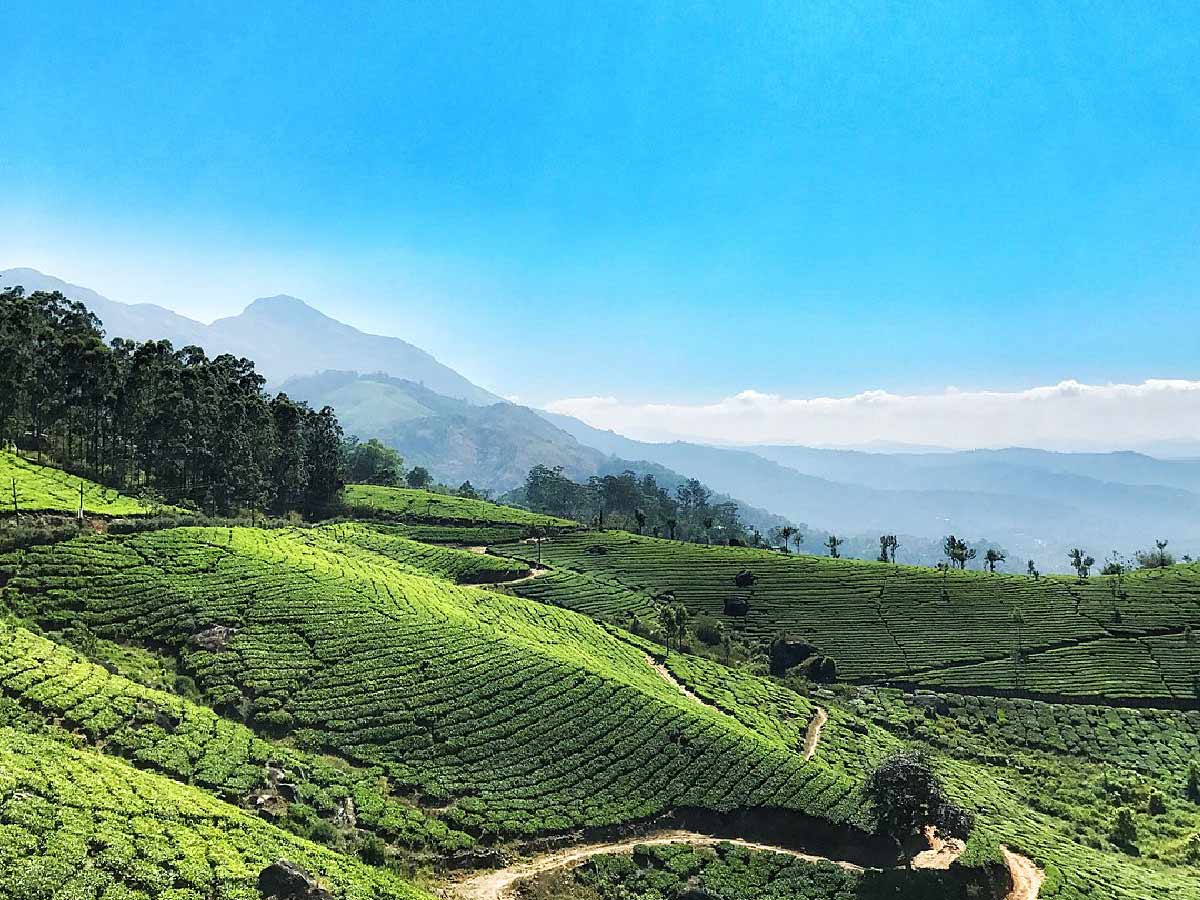 Munnar-trip-from-Bangalore
Munnar is about 476 km from Bangalore which makes it a rather long but engaging journey amidst the greens.
Places to visit in Munnar:
The Eravikulam National Park, where you can find yourself one with nature.
Salim Ali Bird Sanctuary, a sneak peek into the picturesque species of birds.
Tea plantations, as tea is love.
7. Chikmagalur
Located on the foothills of the Mullayanagiri peak of the Western Ghats, Chikmagalur attracts tourists from all over for its pleasant and favorable hill station climate, tropical rainforest and coffee estates. Chikmagalur has a perpetual fragrance of coffee lingering in the air and is famous for its tall mountains, lush green forests and of course its tranquil environment.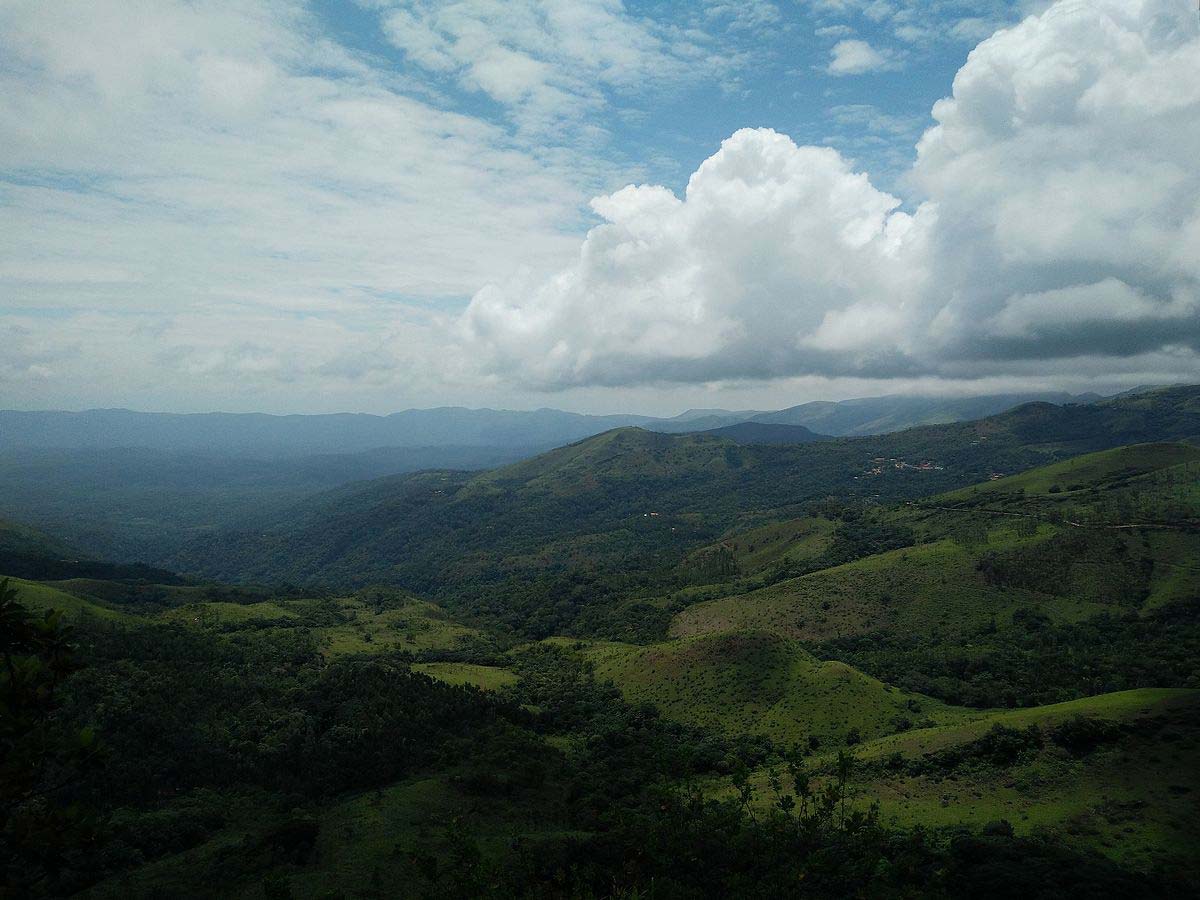 Chikmagalur trip from Bangalore
This city is a very popular trekking spot and it boasts of many incredible trekking trails, such as the Mullayangiri trek (Highest peak of Karnataka), the Kemmanagundi trek, and the Baba Budangiri trek.
Chikmagalur is about 245km from Bangalore and can be covered in a couple of hours by road.
Places to visit in Chikmagalur:
If you're a coffee enthusiast as well as a nature lover, taking a walk through one (or a few) of the numerous coffee plantations in the city is a must-do activity
Treks to Mullayanagiri peak to revitalize.
Rafting in Bhadra river for the adventure seeker in you.
8. Masinagudi
Masinagudi is a quaint hill station filled with breathtaking views and sceneries. A haven for animal and bird lovers, this place is ideal if you wish to get close to nature. Masinagudi is considered one of the most appreciated jungle getaways in South India. One can engage in wildlife spotting, fishing, go on many exciting safaris by hiring private jeeps, sit by the stunning Moyar River or even opt for boating there.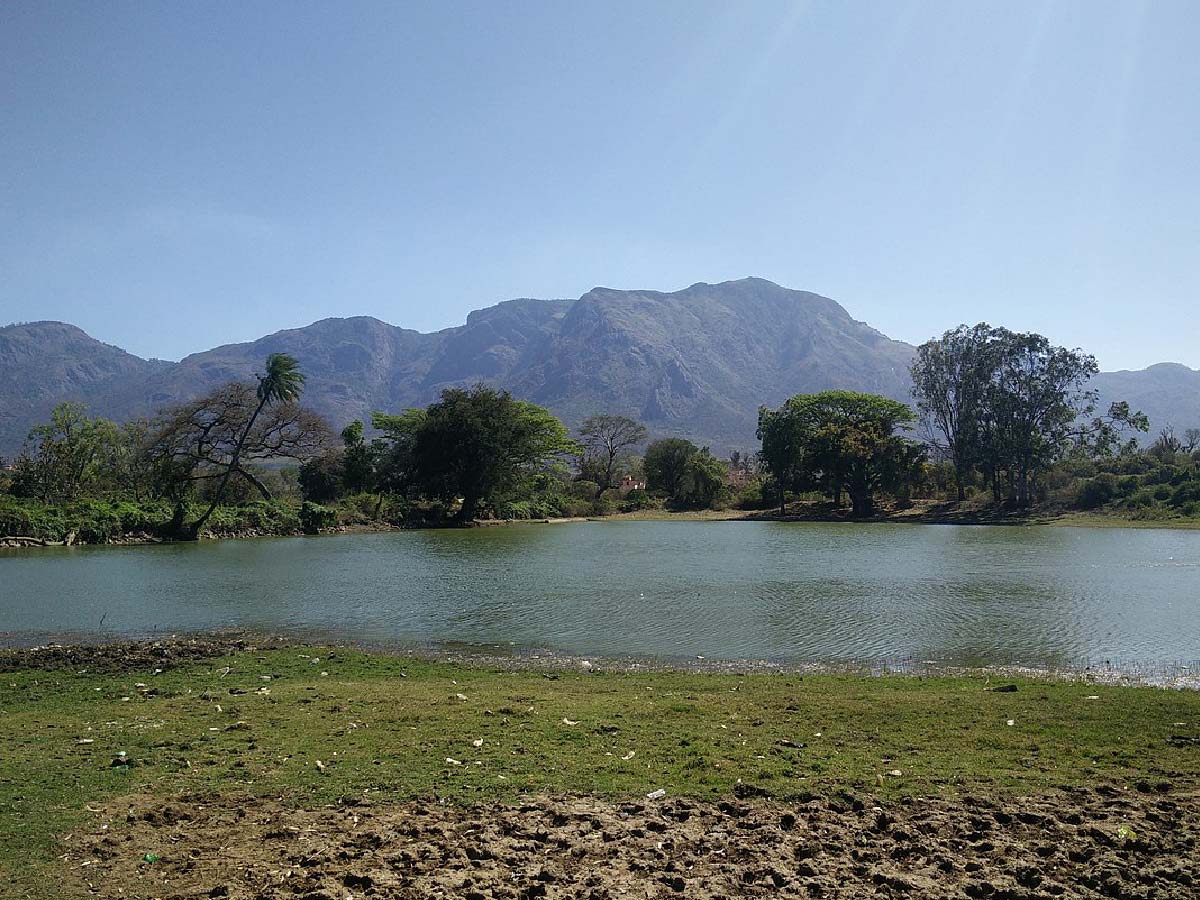 Masinagudi-trip-from-Bangalore
Masinagudi is about 240km from Bangalore making it the hotspot for a nature lover.
Places to visit in Masinagudi:
The Mudumalai National Park is the highlight here and is popular amongst visitors
Apart from Mudumalai, the Bandipur Tiger Reserve is also a must-visit.
For all the stargazers out there, this place is yours.
9. Gokarna
A long weekend getaway for most of the folks in and around Karnataka, Gokarna is "Chill in peace" Goa. It is a small town based out of Karnataka with the finest sunshine mornings on the beaches. These beaches are apt for a slow, relaxed holiday and everything in this town goes at the same relaxed pace. Full of coconut and palm trees, the pristine ocean and clean sands, Gokarna is a certain holiday destination for many.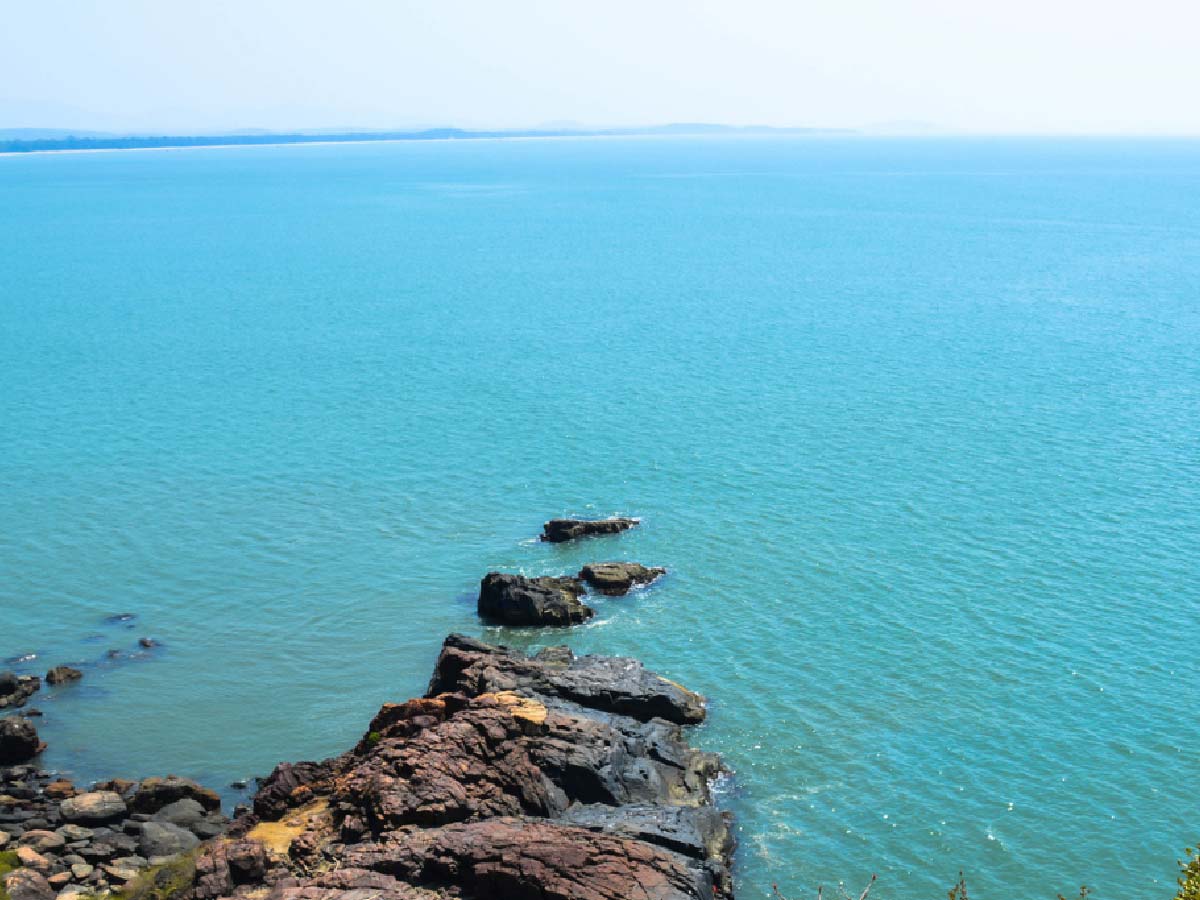 Gokarna-Beach-Trek
Gokarna is about 487km from Bangalore, rather far but the journey and the destination are worth the effort.
Places to visit in Gokarna:
Beaches, the personal favorites are Kudle, Om and Half Moon.
Shacks, the sound of the waves as they hit the shore, a bliss.
The local market, a cultural and ethnic experience of the flavors of Karnataka.
10. Mahabalipuram
Famous for its intricately carved temples and rock-cut caves, Mahabalipuram (also known as Mamallapuram), is a historically important and treasured tourist spot situated on the Coromandel Coast along the Bay of Bengal, in Tamil Nadu. The temples here date back to the 7th century. A short visit to the Panch Rathas could give you an idea of the Dravidian style architecture.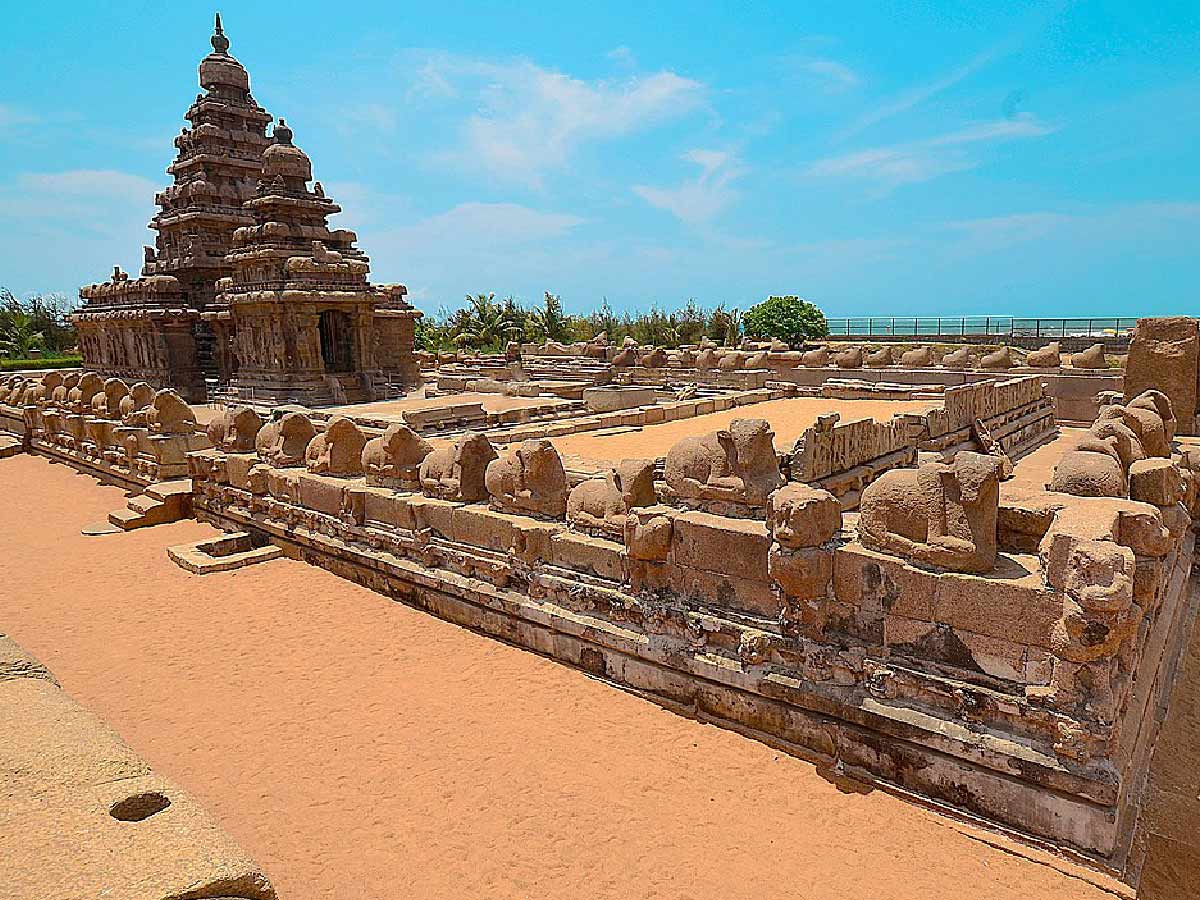 Mahabalipuram trip from Bangalore
Mahabalipuram is about 352 km from Bangalore and a short trip with your team members to this town can be engaging and rather delightful.
Places to visit in Mahabalipuram:
Some famous tourist spots include the UNESCO world heritage site Group of Monuments like the Shore Temple and the Five Rathas.
The Crocodile Bank which is home to some exquisite species of crocodiles and alligators.
The bewitching beach resorts in Kovalam and Sadras.
Final Words
If you are planning to go on a weekend getaway and want to have one of the best experiences, these are some of the must-visit places around Bangalore. You can either arrange your own vehicle and drive to these places or book a seat on a bus or train according to the available schedule.
Make sure you plan your itinerary well ahead of the trip and make a visit to all the important sights in these locations. Monks on Wheels regularly conducts weekend trips, trekking and adventure events at many of these locations. You can check out our list of events to know more.