No matter how much you love your job, work can get boring many times. Corporate events are indeed a getaway and refreshment for employees from their busy work schedule and have a relaxed time together with their colleagues. As the city is home to many MNCs and other software companies, there is a need for good recreational spaces apt for team outings in Bangalore. Here is our list of best places for a one-day corporate team outing in Bangalore you can enjoy with your team and make the best out of your weekend. More than recreation, time is also a great way to build great bonding with your teammates. Going on a one-day outing from your workplace can greatly reduce stress and can hence increase the productivity and team spirit of the team as a whole. The best places for one-day corporate team outings in Bangalore are numerous that it was not easy to pick a few from them. We have sorted out what works best for group outings that can be enjoyed safely without any hassle.
Wonderla
Distance from Bangalore: 25Km
Events: Unlimited fun on rides
Wonderla is one of the largest amusement parks in the country. With 82 acres of land filled with over 60 thrill and fun-packed rides and pools, the park is situated 30km south of Bangalore city. Hygienic pools, kids-safe rides, and a secure environment make the park a favorite one-day holiday destination for families. The park is among the top listed amusement spots in the country with numerous water rides, Virtual reality spaces, land rides like roller coasters, a Ferris wheel, and many small restaurants with delicious food for refreshment.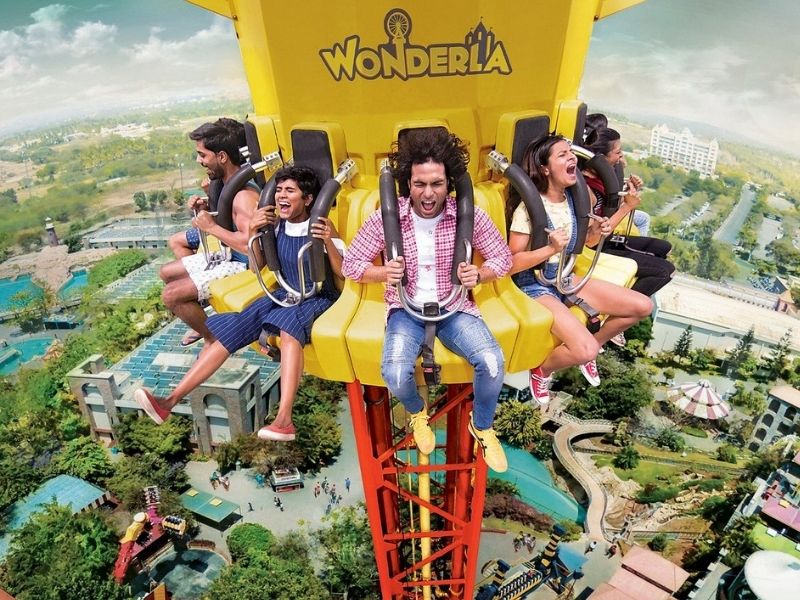 Wonder Valley Resort
Distance from Bangalore: 22Km
Events: Rafting and Building, Zip lining, Rope Traversing, Water Sports
Wonder Valley is Bangalore's first adventure resort facilitating light adventure activities suited for the city mood. It is a great place to hang out as a team in the city for a day. Archery, rope climbing, wall climbing, etc are a few of the activities you can enjoy as a team in the place. Another main attraction is the bubble soccer game. You can also get engaged in recreational activities like kayaking, paintball, snook ball, etc. The place provides excellent accommodation and refreshment facilities so that you can enjoy your day outing peacefully without worrying about hygiene.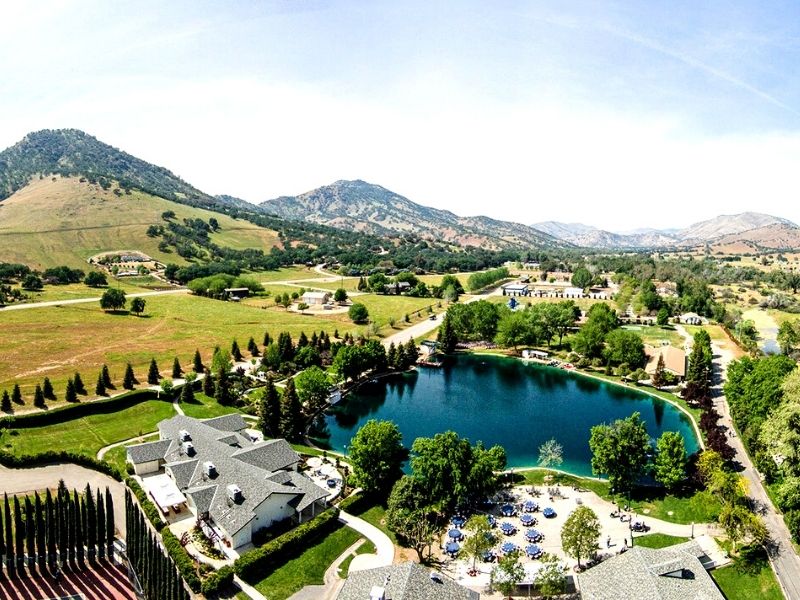 Snow City
Distance from Bangalore: 5Km
Events: ice walk, snow rides, etc.
Snow city is a snow-themed indoor amusement park in J.C Nagar Bangalore. The place provides an experience of a lifetime for snow lovers in the scorching sun of the city. Spread over an area of over 12,500 sq. ft the park is open throughout the year for visitors. It features many frozen slides and other rides and is ideal for a family outing with children. Also, the park authorities provide necessary winter gear for visitors to enjoy their time in the park without worrying about the temperature. Apart from snow rides, the place also has many Virtual Reality and gaming zones to enjoy with kids. It is located in the heart of Bangalore city just a 50-minute ride from Bangalore city. The dance floor and the 9D cinema hall are some spots to enjoy in the park. The park authorities also allow people to organize birthday events in the place by prior booking. If you are with your kids, the game zone is something you should never miss. The games that can be played include Aliens Armageddon, Frost Island, Big Buck HD, Rider, Laser Maze, Dead Heat, Ducky Splash, etc.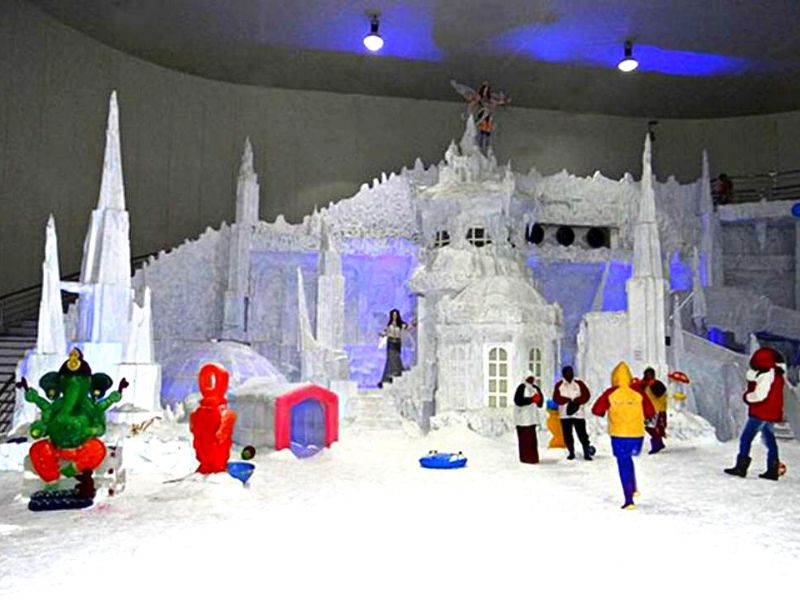 Golden Palms Resort
 Distance From Bangalore: 25 Km
Events: Indoor and Outdoor Sports, Team Building Activities – Blind Walk, Roller Coaster, Pyramid Building
One of the best places for a one-day corporate team outing in Bangalore, Golden Palms Hotel & Spa is the best for a luxury team outing. It is a 5-star hotel with great room service and refreshments. You can just walk through the green lawns of the hotel or enjoy your time in the pool playing games or just soak yourselves in the waters. The lawn is large enough to hold any corporate events or small sports activities. For those who want to just relax their body and mind, the spa in the resort is the best place to hang out. Spread across 75000 sq. Ft, the resort has one of the largest and best spas in the country. It is also equipped with large banquet halls and conference rooms especially for corporates and has a few luxury-themed wedding venues as well.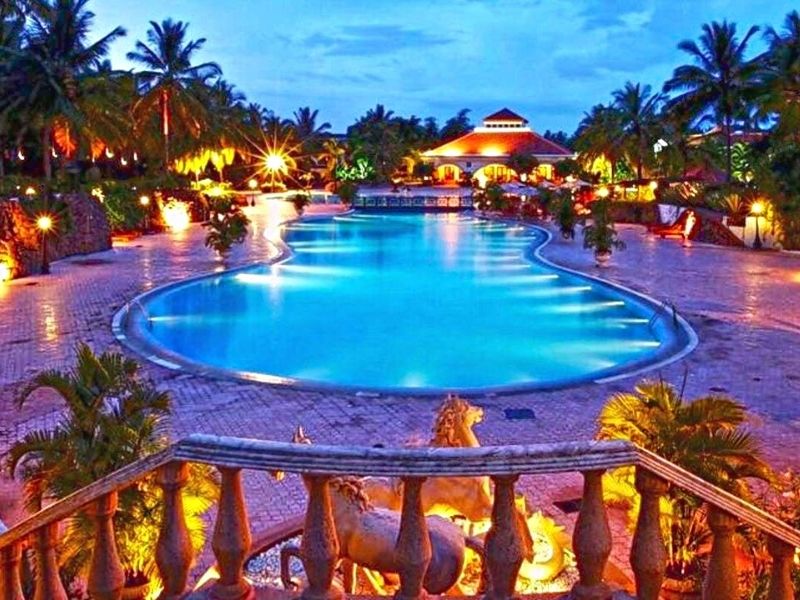 Guhantara Resort
Distance from Bangalore: 38 Km
Events: Go-Karting, Rain Dance, Conference Facility, Underground Cave, Swimming Pool, WaterFall, And Amphitheatre.
The Guhantara is a cave-themed resort standing amidst farmlands in Bangalore. It is 17 km from Bidadi train station and is the best for a close-to-nature experience for tourists. Some of the tourist attractions near the place include the Art of Living International Center, Prani Pet Sanctuary, Dirt Mania Outdoor, and Thottikallu Falls.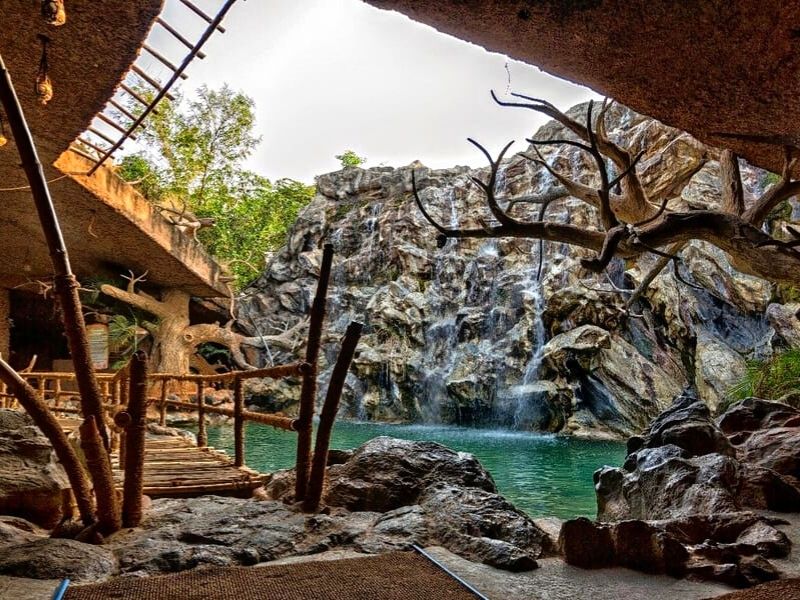 Coorg
Distance from Bangalore: 267 Km
Best Time: October – March with a 2-day stay.
Events: White river rafting, Abbey Falls, Nagarhole National Park
Coorg is a hill station in Karnataka famous for its Tibetan Buddhist Monastery visited by thousands of tourists every year. Also known as Kodagu, the place is also famous for its steep hills, abundant forests, and coffee plantations.
Madikeri is a hill town in the Coorg district is a famous tourist spot known in the Western Ghats. The monument Raja's seat in the place has a 17th-century Fort featuring 2 stone elephants at the entrance. The Omkareshwar Temple, a Hindu pilgrim place nearby also attracts many tourists to the place.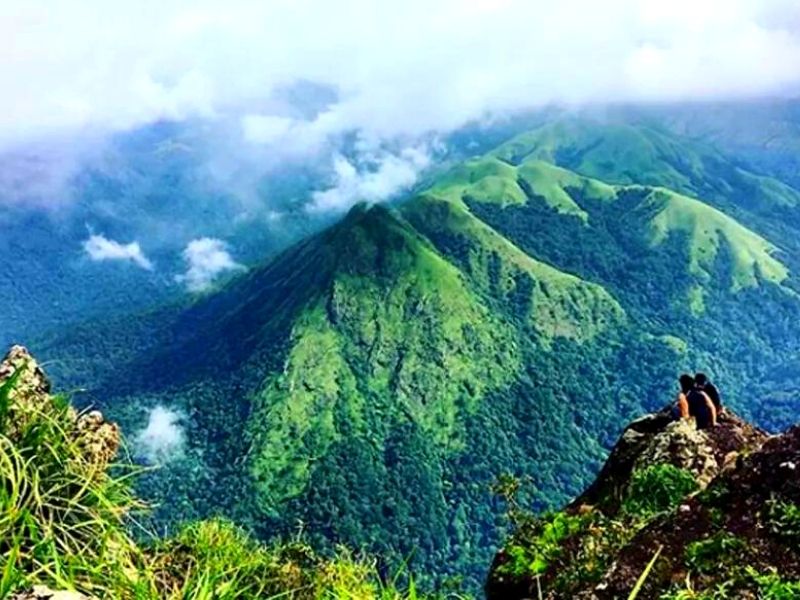 Kanakpura Adventure Camp
Distance from Bangalore: 38 Km
Events: Kayaking, Trekking, Canoeing
Nature Adventure Camp in Kanakapura is an ideal location for a stay for all nature and adventure lovers in the city. The place is the best option to organize corporate training and team events in the city. The best time to visit the place is the post-monsoon months. It is the time you can fully enjoy the view of the nearby Banantimari State Forest. At a distance of 50 km from Bangalore, the camp place has the beautiful Lake of Hosadoddi on its premises. The schedule in the place is a set of leisure and adventure activities to ensure complete refreshment. The place is perfect for activities like trekking and enjoying the wildlife. Other activities include cave exploration, water sports, Bouldering, rope course, Slush Games like Mud Kabbadi, paintball, Volleyball, and Swimming.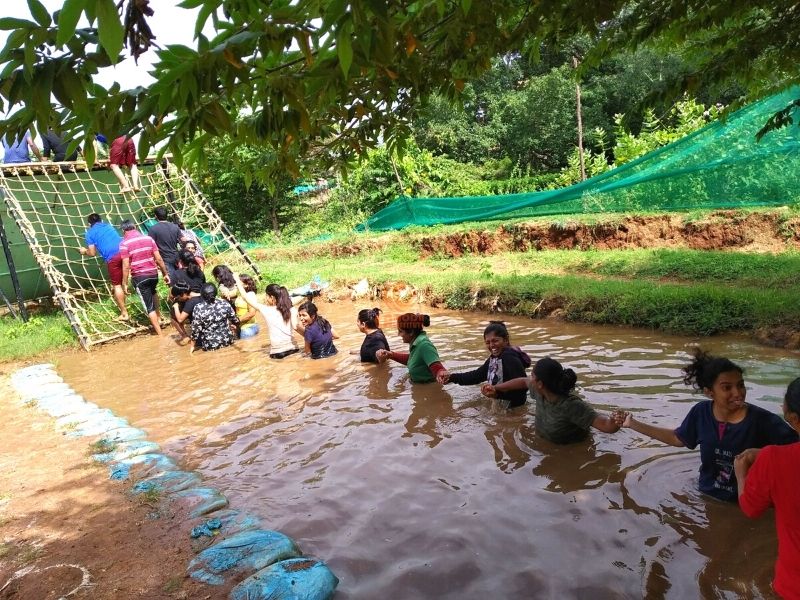 Conclusion
These are far the best places for a one-day corporate team outing in Bangalore. Bangalore is one among the most buzzing city with the most unpredictable climate where it's sunny for a moment and the next thing you know it starts pouring. This makes it an awesome location to try out and enjoy all the activities mentioned above. There are many more activities and things to do in Bangalore that suit your passion and interests. Gather up your colleagues and plan for your escape from the regular routine and just have that one amazing day out with your colleagues.
We organize exclusive events for corporates as per request. Visit our corporate page to know more about the packages and other offers.