Both trekking and mountaineering are among the most sought-after activities on vacations by adventure lovers in India. Although they seem to be the same, they are quite different from each other in many aspects. The difference between trekking and mountaineering is understandable once you get to know both sports. If you are an adventure-loving tourist going on a vacation to the hills/forests, it might be quite confusing for you on what activity to choose on your tour so that you can make the full out of your holiday. Knowing the difference between hiking, trekking, and mountaineering can help you choose the right adventure for you. You should choose an activity that suits both your physical abilities and skill level. These activities vary in difficulty, method, time taken, and equipment used. Many a time people use the terms trekking and mountaineering interchangeably due to their lack of understanding of the sports. However, there are fine lines of distinctions between these two methods of conquering a hill.
Trekking
Trekking is usually similar to hiking but is for a more prolonged time and is more challenging than hiking. Trekking is planned for many days and is physically more demanding the terrains are usually tougher than hiking.
The activity of trekking includes walking through the man-made and natural tails through wilderness/hills to explore nature and the life in the area. The sport is usually planned for 2-3 days or more and hence needs arrangements for lodging and food along the way. It requires walking through rough terrain and crooked paths and is hence is physically demanding for an average person. If you are concerned about your health as you are not used to such activities but still love adventure, it is better to go for a one-day hike through less demanding paths. During trekking, the paths you traverse are usually predictable by a person who is used to them. So it is better to always take an experienced trek guide with you. The activity sometimes requires going to high altitudes and staying in places where common folk are not that used to. This is what makes the sport a favorite of adventure lovers. They often take it as an opportunity to explore new paths, discover new things and meet similar-minded people.
Trekking is also a great way to know the local culture and wildlife of the area you walk through. As you are in no rush you can just enjoy everything on the way. This includes mingling with the locals, trying local cuisines, and see wildlife from near.
Most trekking paths in the world pass through local settlements where there would be facilities for lodging and refreshment. These settlements are hence a great way to get to know the lifestyle, culture, and uniqueness of the place and its local communities.
Hiring a guide to walk with you throughout the trek is the best and safe way to trek through unknown terrains. It will help you enjoy your tour without any worries by making proper arrangements for food, accommodation, and safety throughout the trek.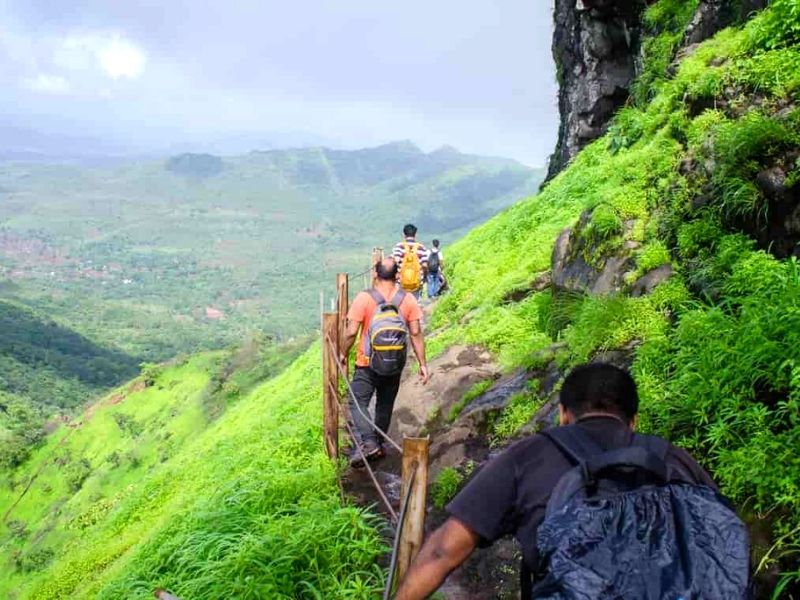 Mountaineering
Mountaineering is one of the toughest adventure sports in the world. Not only is it just physically demanding but requires great mental ability as well. It is a sport that requires climbing up high mountains with altitudes much higher than low lying hill stations and other peaks. Higher altitudes mean less habitation and vegetation. Also, the weather becomes harsher on higher altitudes not to mention the unpredictabilities even for the most experienced sportsperson. Hence mountaineering is such a sport that challenges the person's ability to face against the odds and achieve success.
Mountaineering is one such sport that requires a lot of preparation. It is not something you can complete during your usual vacations. It requires prior preparations which would even take months for both your body and mind. Also, the sport is something that requires the most accurate planning and the most advanced equipment.
Even though the sport seems so interesting in movies reality is that it is pretty challenging and energy draining. To qualify as a good mountaineer, one has to be an ardent adventure lover with great mental and physical capabilities and have the ability to think and act swiftly. This is the main difference between trekking and mountaineering as hiking is more like a commoner activity whereas mountaineering is something that requires accurate professional training.
There are risks involved at every step right from the start, most of which are serious and life-threatening. Yet the sport is a preferred activity for many across the world vigor to achieve great heights is something that keeps them motivated throughout the climb. To take up mountaineering as a hobby or a profession, you need to meet some basic physical and mental requirements. You must be physically sound without any serious medical issues as the sport requires you to be agile. You need to be well-trained and equipped for your journey before setting out. From equipment usage to maintaining fitness to responding to hazards you need to be properly coached beforehand to avoid any unwanted incidents. Hence technical knowledge and familiarity with similar terrains is a must for mountaineering.
The equipment used includes navigation systems, oxygen cylinders to facilitate breathing at high altitudes, tents, beddings, and tools like crampons, ice axe, ropes, etc. Your mountaineering gear is something that increases your survival capabilities in those uninhabited mountains
Also one needs to be aware of the most critical survival techniques that can help them endure through the harsh and unpredictable weather at high altitudes. Also, one must be thoroughly trained in disaster management techniques to survive through any mishaps alone in the tough mountain conditions. The scarcity of food is another issue you need to address in your expedition.
Many peaks in India are world-famous for the sport. The great Himalayas for example has many locations that are renowned worldwide for mountaineering activities. The months from May to October are the best time to go mountaineering in the country as these months have the best weather conditions in the hills.
Hence, we can conclude the prominent difference between trekking and mountaineering as follows:
Mountaineering is more difficult than trekking.
Mountaineering requires prior training and technical know-how as it involves many life-threatening risks while trekking is more like a leisure activity.
Trekking is usually planned for a few days while mountaineering requires many weeks and months, not to mention the prolonged prior training.
Which one would you prefer?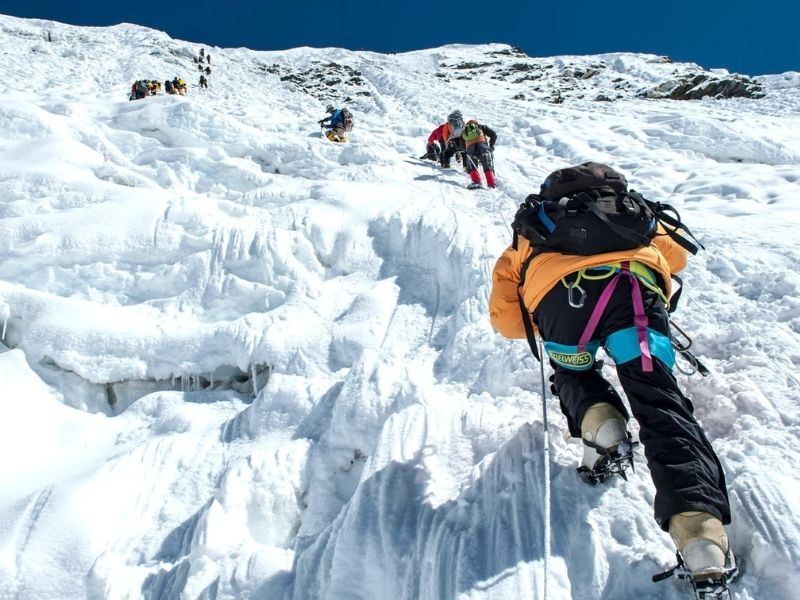 Conclusion
If you want to enjoy the adventures in the off-beat, less crowded locations, then you should go trekking. It will give you a hands-on experience of nature.
If you want to grasp the beauty of majestic mountains and want to feel like standing atop of the world, Then you should opt for mountaineering.
It is your choice and your passion and the spirit to embark on any of these adventures. As for mountaineering, you need to undergo specific training and pre-climbing expedition experiences.
With the required preparation and having required physical strength and mental ability, any adventure enthusiast can choose between any of these rejoicing activities.